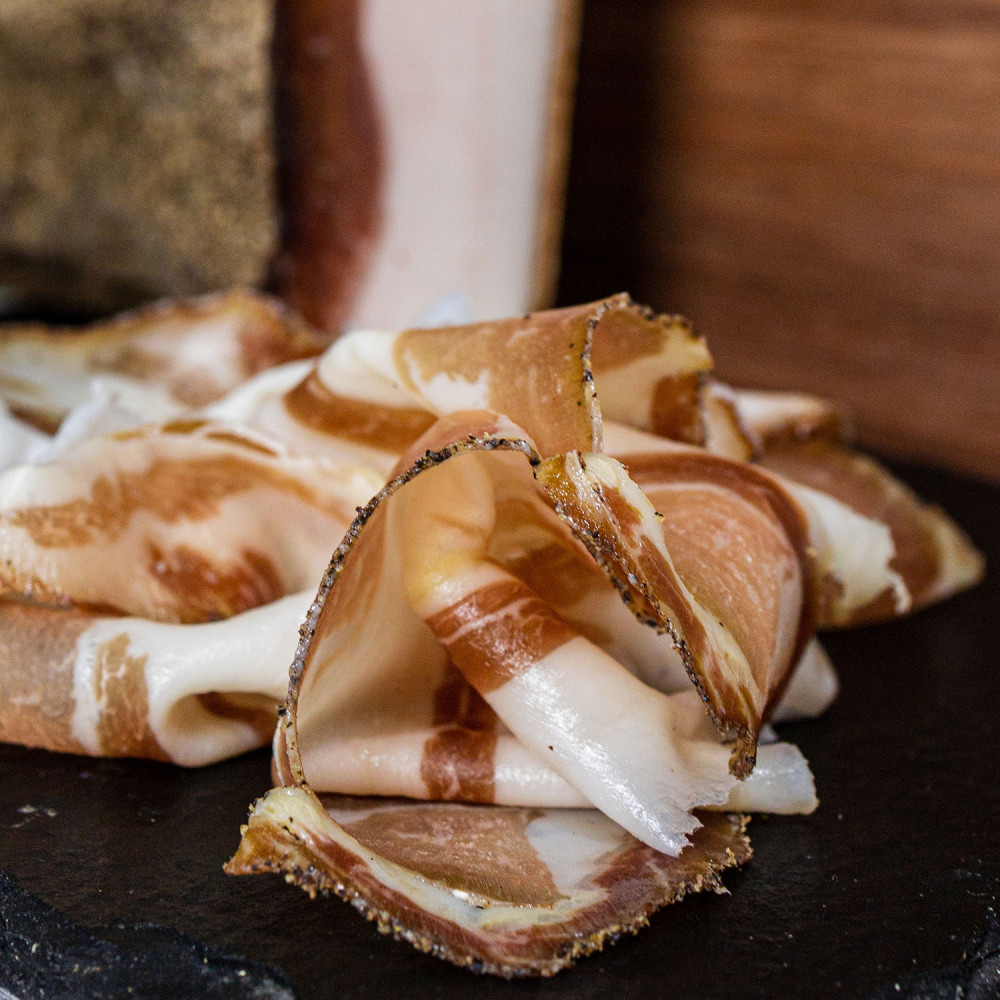  
Bacon
Is made with the belly of the pig. Thanks to the fat flavor is perfect for cooking, for example with pasta, rolled into roasted meats, or with game.
Bacon is dry salted, sprinkled with garlic and pepper, and left to dry naturally.
Without chemical preservatives or lactose. GLUTEN FREE.
No customer reviews for the moment.