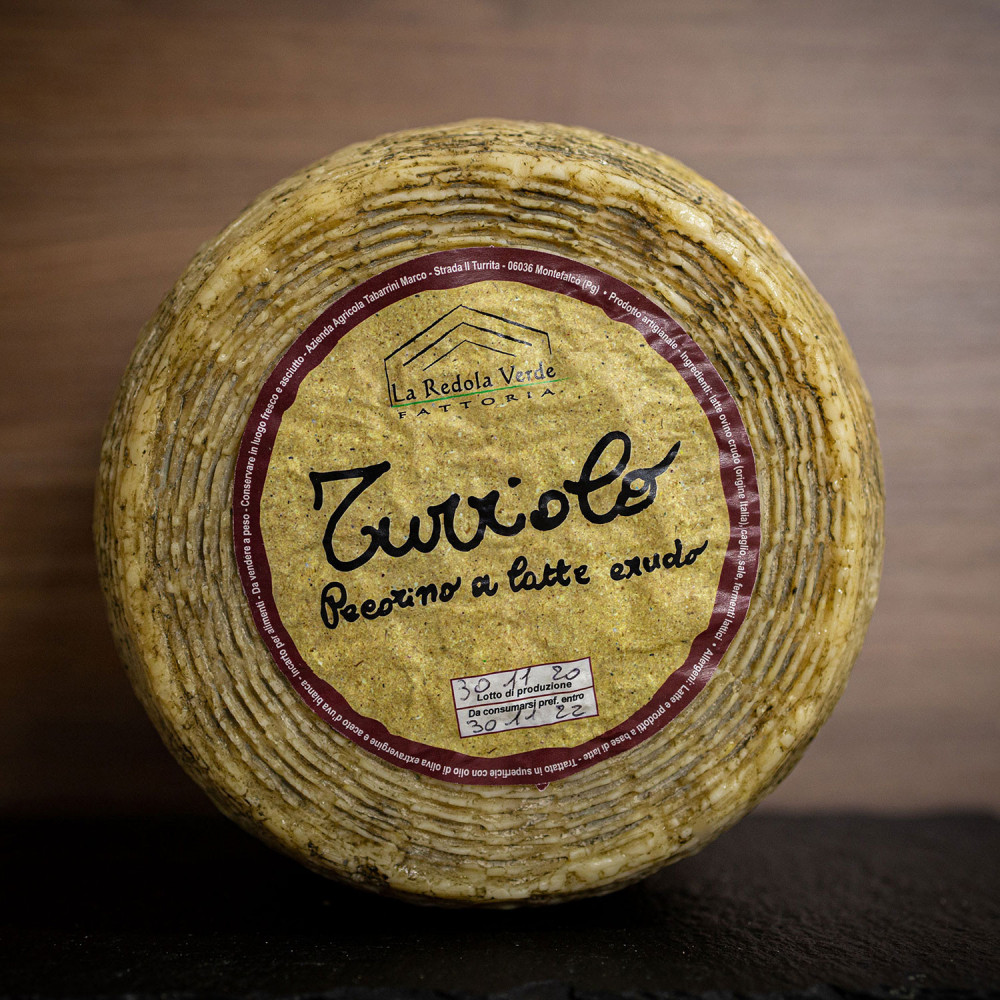  
Turriolo
"Turriolo" is a semi-hard seasoned pecorino cheese, with a strong and spicy taste. It comes from the milk of our Lacaune sheeps, a milk used when is still raw so all the scents and aromas of freshy milked milk are leaved intact.
Its processing is the classic method used in our lands starting from the rennet in kid's paste, to the good annealing of the curd, and then moving on to seasoning ranging from a minimum of two months to up to six months in our caves. The Turriolo cheese, whith its strong flavor, creates a perfect match with traditional Umbrian dishes, and with honey, jams and fruit, enhance the first courses. It can be enjoyed in flakes with a good glass of Montefalco Rosso red wine.
Surface treated with extra virgin olive oil and white wine vinegar. Edible rind. Milk origin: Italy. PECORINO RAW MILK.
Without chemical preservatives. GLUTEN FREE. 
Data sheet
Ingredients

Raw sheep's milk, rennet, salt, probiotics

Allergens

Milk
No customer reviews for the moment.