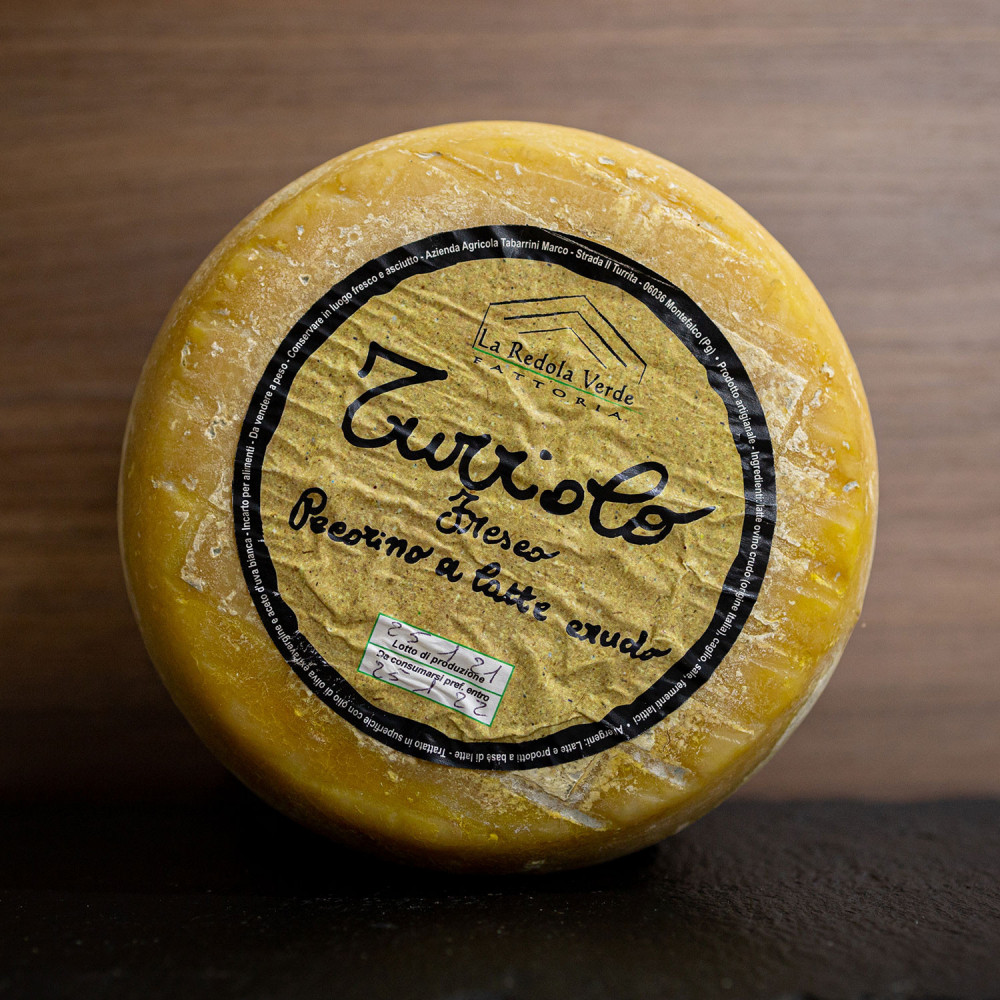  
Turriolo Fresco
The "Turriolo Fresco" is the younger brother of the Turriol. It is a pecorino with a short seasoning. The best moment when it can be tasted is when its seasoned from one to two months, thanks to its softness and delicate taste.
It comes from the raw milk of our Lacaune sheeps, with the same rennet, but without cooking the dough, leaving it juicy and soft with all the aroma and flavor of freshly milked milk. The rind is periodically cleaned and treated with olive oil and white vinegar, so it remains edible. The Turriolo Fresco is perfect with all the dishes described for the older brother Turriolo, and even for tasty and fresh salads.
Surface treated with extra virgin olive oil and white wine vinegar. Edible rind. Milk origin: Italy. PECORINO RAW MILK.
Without chemical preservatives. GLUTEN FREE.
Data sheet
Ingredients

Raw sheep's milk, rennet, salt, probiotics

Allergens

Milk
No customer reviews for the moment.