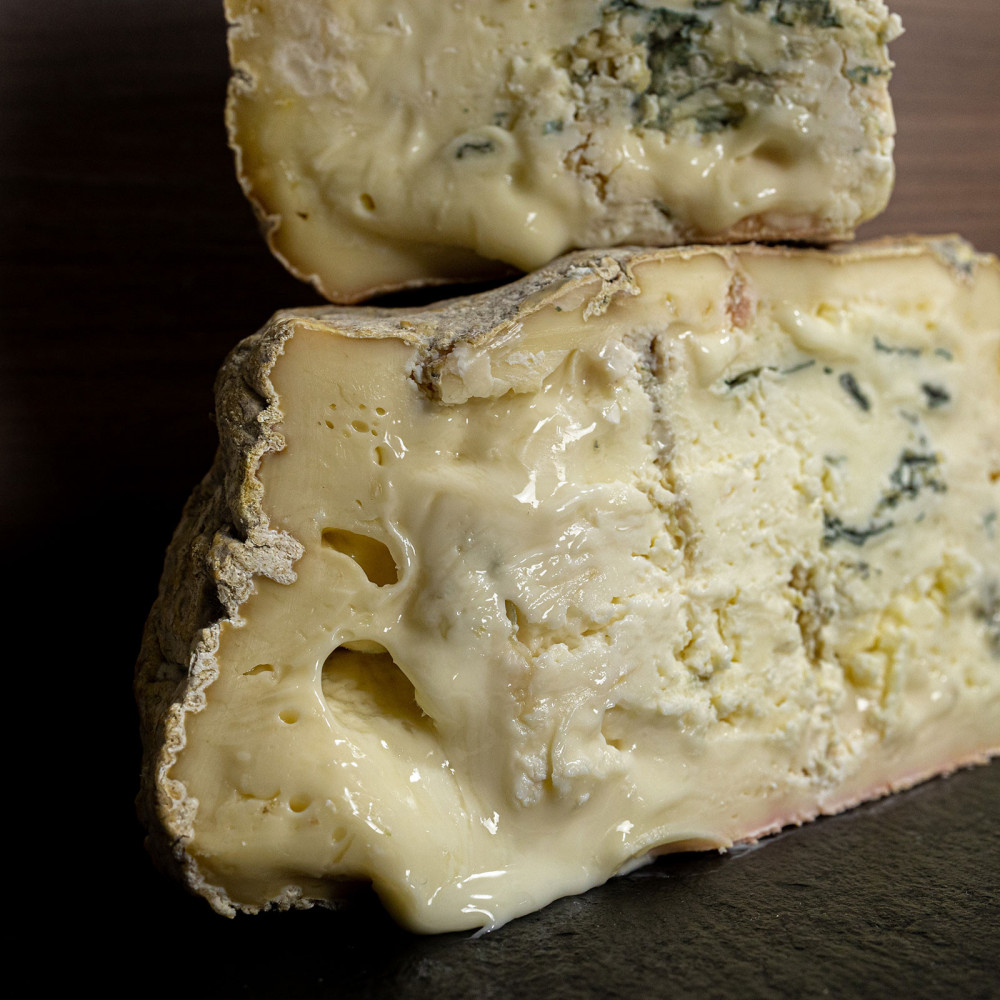  
Blu di Pecora
It is a cheese made with the sheep milk, seasoned for two or three months. It is processed with raw milk, and the processing is very particular, because it is a blue cheese made with Penicillium Roqueforti.
The paste at the end of maturation is creamy with blue/green veins of Roqueforti molds. The flavor is strong with a great persistence. With its forest flavor, it is perfect with all the fruits of the earth, but also with just fruit, and once heated it is perfect even with meat and pasta. It can be served as a dessert with a nice glass of structured red wine or a very aromatic white wine. Even this cheese is made with raw Lacaune sheep's milk.
Not edible rind. Milk origin: Italy. RAW MILK SHEEP CHEESE.
Without chemical preservatives. GLUTEN FREE.
Data sheet
Ingredients

Raw sheep's milk, rennet, salt, probiotics

Allergens

Milk
No customer reviews for the moment.